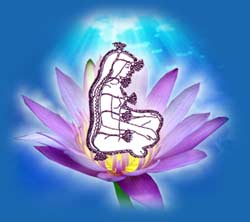 As a clairvoyant counselor one learns to become aware of energy fields and the spiritual anatomy of oneself and others. By means of very simple, specific and practical techniques you will learn to be able to:









Take full responsibility for your own energy. You will set it up and run it accordingly.


Take the time to ground yourself.


Commit to being in your body while experiencing the present moment.


Remain emotionally neutral and gain awareness of your own energy as well as that other's.


Not burden yourself with taking on the problems of others. You will create no
dependencies. Instead, you will be taught the laws of autonomy and free will.


Manage your own energy and refrain from using your abilities to control, manipulate or program another person.


Learn to use your clairvoyant skills to see the truth in others not to use it to their detriment.


Read the past and present with only a reference to the probable and possible futures of another, thus allowing the other the freedom to create their own future.


See others as equal human beings, subject to the respect that a physical and spiritual being deserves.


Allow others their privacy, which is sacred to all souls.


Devote your life to purity and truth of your own essence as well as helping others to find their own purity and truth.


Devote yourself to the individuality of each soul, respecting that individual in his or her own search for health, well-being and ultimately, higher spiritual wisdom.


Find the way that is easiest for the person to gain and retain energy and constructively communicate this to them with positive intention.
back to previous page